"VERY WELL BUILT AND EXTREMELY EASY TO USE. LIGHTS EVERY TIME! THEY'VE MADE GREAT ADDITIONS TO MY 72-HOUR KITS, VEHICLES, AND BUG-OUT BAGS. HIGHLY RECOMMEND!"
-Ashton C. (Riverside, CA) ⭐️⭐️⭐️⭐️⭐️


It will be a lifesaver on your next outdoor adventure.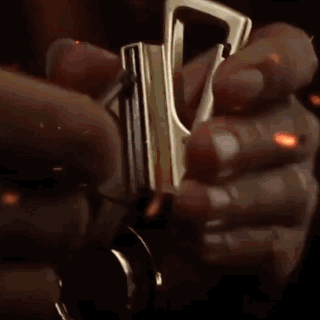 Works flawlessly anytime, anywhere, and in any condition, including rain or wind. Great for starting a campfire or lighting a charcoal grill.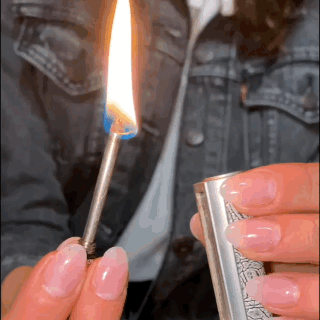 Impress family & friends at the next camp outing or BBQ. From grilling to gas stoves, to all outdoor activities, this is a must-have. Crucial to have in the case of an emergency situation, &perfect addition to 72hr kits. Great to keep an extra inside your car as well. Doubles as a bottle opener.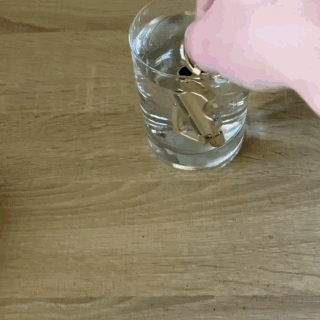 Combines utility and convenience, making it a must-have for hiking, camping, hunting, traveling, and other outdoor activities. Works well even when it's wet or cold.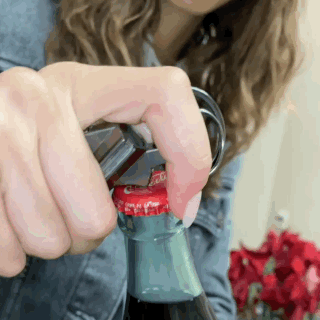 "How big are they?"
Permanent Match size: Tiny and compact, put it in your pocket for every day use. The key chain is easy to throw on your key ring, lanyard, in your car or backpack with your gear for a day hike or backpacking.
"I've tried striking it many times & it won't ignite, it only sparks, what do I do?"
#1 - Make sure there is the proper & sufficient lighter fluid inside the flint fire starter tool.
#2 - Make sure the wick is exposed & there is something for the sparks to ignite.
#3 - Practice applying more downward force from the igniter stick onto the tool as you strike, this will create more sparks and have a better chance of igniting the lighter fluid.
"Would this be a good gift?"
Impress friends & family with the perfect campout tool. Great for yourself or loved ones for camping, hiking, hunting, boating or travel. It's a perfect tool for Boy Scouts & outdoorsmen alike. Essential for campfires, grilling, and barbecue activities. Have a camper or RV? this is for you, and anyone else who is #vanlife.
SPECIFICATIONS
STYLE:CARABINER - BLACK、CARABINER - GOLD、CARABINER - GRAPHITE、AIRPLANE、BOWLING、BULLION、BLACK LEATHER TUBE、YELLOW LEATHER TUBE
Fuel type: Kerosene (kerosene not included)