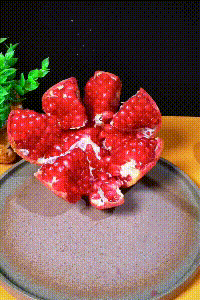 This Fruit Juice Squeezer provides a perfect choice to make juice manually. Just place the fruit into the container which is with the holes, then press the handle so that every dip of fruit juice will come out from the squeezer. Design and enjoy your own original juice from now.
Features
Quick and Easy Fresh Juice Maker.
Material: Stainless Steel + Aluminum alloy
Washable and Harmless design.
Manual Version - No electricity breakdown issues.
Time Saver - Consumes less time
Inbuilt Filter - Filters the seeds and mesh of the fruit
High Capacity bowl.
Handle made of high-quality,
Durable steel for easier juice extraction.
Easier and more convenient squeezing.
Easy to store, uses little space in kitchen
Specifications
Color: Silver.
Weight: 800g.
Origin country: India 
Expiry date: none
Delivery: Within 7 to 10 days.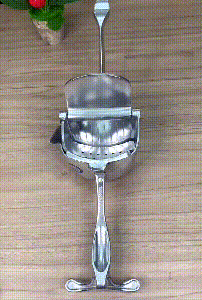 Great Reasons To Buy From Us: